Join us! Archbishop Foley Invites ADOTS Churches to Assembly 2017
"We have been given God's message for all humanity in the Good News of Jesus Christ, and North America is in need of His Word." – Archbishop Foley Beach
The single most important national conference for Anglicans will be hosted at Wheaton College in Chicago this summer, June 27-30. Assembly 2017 will draw over 1,000 leaders from across the U.S., Canada, and Mexico, and Archbishop Foley – also Bishop for the Anglican Diocese of the South – is inviting ADOTS churches to attend to be inspired and equipped for the "Mission on Our Doorstep."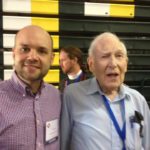 "Every member, every parish, every convocation, every diocese, every bishop, every priest, every deacon, and every seminarian has a God-presented opportunity to make a difference for Christ right outside our front doors," writes Archbishop Foley.
Canon to the Ordinary Greg Goebel is encouraging ADOTS churches to bring a team of parishioners, as resources from the once-every-three-years Assembly are expected to be influential in the life of the church for the next several years.
"The ACNA Assemblies are a great time to gather with the church across North America – and the world – as we worship, learn, network, and then go back home better connected and more inspired than when we left. It's definitely worth the time, effort, and resources, and will bear fruit in your life and ministry many years after," says Canon Greg.
Not just for clergy and delegates, Assembly 2017 is for the entire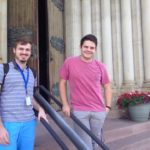 Anglican church: lay and ordained, young and old, leaders and seekers, and those new to or exploring the Anglican way. Assembly attendees will hear from globally recognized Anglican leaders during plenary sessions, and participate in afternoon workshops and special tracks for youth, leaders, multi-cultural ministry, healing prayer, and much more.
Registration through May 14 is $400 for the all-inclusive conference, with housing and meals provided on the beautiful Wheaton College campus. All events are within walking distance of housing and dining.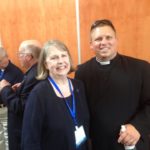 "The time is designed for us to be together as the Body of Christ: learning, praying, and edifying one another in the Faith," writes Archbishop Foley.
Join other churches from our diocese and province in bringing a group from your church, and visit missiononourdoorstep.com for more information… We are part of something bigger!