Clergy Retreat 2020
February 5-7, 2020
Cohutta Springs, Georgia
Limited Rooms: Please call the office if you need register at 770.466.8584
---
If you need to request to be excused, please click here. 
---
Cost
Single Room: $239 including all meals
Double Room: $219 including all meals
Register Here!
---
Speaker

Canon Mark Eldredge was born near Buffalo, NY but grew up in Palm Coast, FL. He received his Bachelor of Science from Florida State University and his Master of Divinity from Trinity School for Ministry in Ambridge, PA. After serving as an Associate Priest for three years at an Episcopal Church in Midland, TX, Mark moved to Jacksonville to be the Senior Pastor of Epiphany Episcopal Church. While leading that church through revitalization, he also moved the church into what has become the Anglican Church of North America. After 14 years in that church, Mark is now the Director of Church Revitalization for the American Anglican Council serving the Anglican Church in North America by helping local congregations better fulfill the Great Commission in our times. He also serves a similar role as the Canon for Congregational Health for the Gulf Atlantic Diocese based in Jacksonville, FL. Mark is married to his best friend, Ame, has three children from 26 to 16, and one grandson.
Music Leader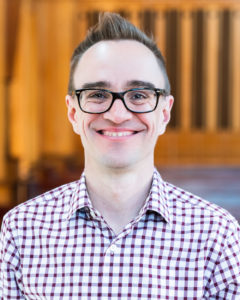 Chris Sieggens and his wife Britta were involved with an Anglican Church plant in Kansas City for fourteen years. Chris was on staff as the worship leader and office administrator. Over the last couple of years, he also had the opportunity to work for Bishop Todd Hunter in the Diocese of Churches for the Sake of Others as his Chief Administrator and as an interim worship leader and audio engineer at Christ Church Anglican in Overland Park, KS. When the opportunity arose to come to Athens, Georgia, Chris was also discerning a call to go to seminary and pursue ordination. Through a mutual discernment process with Fr. Daniel Adkinson and from supporters in Kansas City, the Sieggens felt God was calling them to move to Athens to become a part of St. Thomas (part-time) and to begin the Masters of Divinity program at Gordon Conwell Theological Seminary in Charlotte, NC. Through God's grace and provision, the Sieggens arrived in Athens in Dec. 2017 and are excited to be a part of the amazing things God is doing through St. Thomas. They love good music, food, warm weather and laughter and vibrant relationships!
---
Location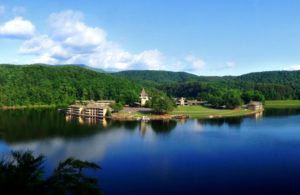 Cohutta Springs Retreat Center , Cohutta Springs, Georgia. Cohutta Springs is a group retreat facility offering multiple lodging and meeting space options, full dining service, and many recreational activities.  You will find nature, rest, and reflection without sacrificing the comforts of home. Enjoy fresh farm-to-table meals, homemade desserts, and fresh baked bread. They also offer gluten sensitive and vegan meal options. Their full-service conference center offers a variety of meeting space options. With two large meeting rooms, eight breakout rooms, and multiple cozy nooks to relax, they have everything you need for groups both large and small.
---
Planning and Leadership Team
Archbishop Foley Beach
Bishop Frank Lyons
Fr. Daniel Adkinson, Event host
Deacon Sandi Harding
Fr. Fred Ndaruhutse
Fr. Bryan White
Fr. Rob Goebel
Canon Greg Goebel, program coordinator
---
Tentative Schedule
Wednesday, February 5, 2020
4:00pm                        Check in begins
6:00pm                        Dinner
7:00pm                        Worship
7:30pm                        Welcome
8:30pm                        Compline
Thursday, February 6, 2020
8:00am                        Breakfast
8:30am                        Morning Prayer
9:00am                        Teaching and Group Discussions
10:30am                      Break
11:00am                      Bishop's Conversation and prayer with clergy
12:30pm                      Lunch
1:30pm                        Time for rest, reflection, recreation or fellowship
5:30pm                        Evening Prayer
6:00pm                        Dinner
7:00pm                        Teaching and Group Discussions
8:30pm                        Compline
Friday, February 7, 2020
8:00am                        Breakfast
8:30am                        Morning Prayer
9:00am                        Teaching and Group Discussions
10:00am                      Break
10:30am                      Closing Eucharist
11:30am                      Dismissal
---
---