ADOTS Delegates Head to Jerusalem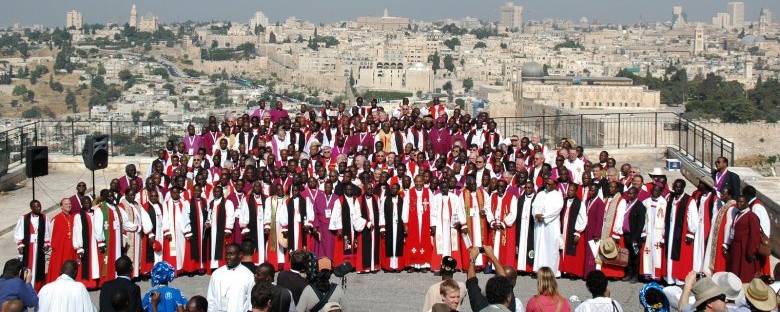 Delegates from the Diocese of the South will travel to Jerusalem next week for the 10th anniversary of the Global Anglican Future Conference, or GAFCON. With nearly 2,000 Anglicans from over 50 countries, it will be the largest international gathering of Anglicans in 50 years.
Several of our delegates share what they're looking forward to about the gathering.
Fr. Bill Midgett, Rector, Christ the King Anglican, Decherd, TN
"What I am looking forward to most at GAFCON is to encourage and be encouraged by other Anglicans in the faith and service of Jesus Christ, renewing acquaintances and friendships, and to experience the Lord Jesus in a deep and personally renewed way within His holy city, Jerusalem. It is a privilege to represent ADOTS for now the second time as a clergy delegate to the GAFCON, and I truly look forward to the opportunity to participate in this event."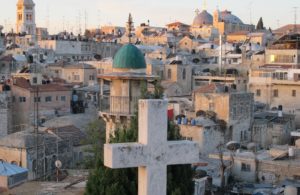 John Bangert, St. Andrew's Anglican, Rome, GA
"I expect a spiritual renewing as I talk with fellow Anglicans from around the world."
Canon Greg Goebel, ADOTS Canon to the Ordinary
"My favorite part of GAFCON is the global fellowship. I'm looking forward to the chance to reconnect with some wonderful friends and ministry partners from Africa and the rest of the world. I'm also looking forward to worship and prayer together as we are gathered from the four corners of the earth."
Ethan Bryan, youth delegate from Holy Cross Cathedral, Loganville, GA
"I am looking forward to gaining a broader perspective of the Anglican church's global vision. On a more personal level, I am eager to receive spiritual nourishment that will greatly contribute to my sharing of the gospel message with others, specifically those of younger generations."
You don't have to be in Jerusalem to follow along!
---