ADOTS Conference & Synod 2016 Roundup
"The Harvest is Plentiful…"
Archbishop Foley Beach, Synod Worship Message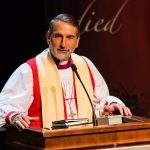 But the workers are few… During evening worship at Synod 2016, Archbishop Foley Beach reminded us of the calling we all have as laity and clergy to be ministering to those around us in need, using Christ's example in Luke 10 – a theme for the weekend – and His sending out of the 72 disciples.
"I see people that are lonely, that are in pain, that are in fear, that are doing whatever they can for love, acceptance, and meaning in life," he shared.
Archbishop Foley recounted a story of having witnessed a terrible car wreck in front of him – and getting out and praying for the frightened young woman who was trapped in her car.
"People all around us are in need… All it takes is paying attention, and being willing to be a vessel."
"Empowering People for Ministry"
Sam Garrison, Synod Plenary Session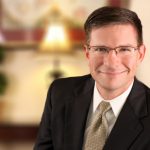 Sam Garrison was a criminal prosecutor in Jacksonville, FL for ten years. He once heard that the local church was the hope of the world – and didn't believe it.
"It was totally divorced from what in my mind was really going on out there," said Garrison… divorced from what he witnessed in the courtroom, and from the hurt he saw in teenagers as his wife mentored them in Young Life.
But as he came to understand the crucial role of laity in the Church, that notion changed.
"I've come to see now that I was in error… Because the local church is not a place by which we escape. [It] is a forward operating base from which the people of God deploy to be the hope of the world."
"The Fourth Order of Ministry"
Canon Greg Goebel, Lay Leaders Gathering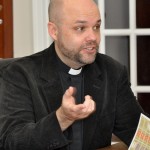 We're familiar with the three orders of ordained ministry: deacons, priests, bishops. But during his talk at the Lay Leaders Gathering at Synod, Canon Greg Goebel emphasized the fourth and far more numerous order: baptized Christians, who are all most certainly called to the ministry of the Church.
"The harvest will always be plentiful: in our hearts, our church, and our community," said Canon Greg, suggesting we remember to turn our eyes to the support of those in our own churches.
Canon Greg challenged everyone to look beyond the work it takes to make worship happen on Sundays, and recognize what those in the congregation do in their families or communities every week that is also the work of the Church: caring for an elderly parent, raising their newborn, or volunteering time at an outside mission, and respecting what God has already called them to be doing.
In his session, Canon Greg gives practical advice to churches on how to avoid volunteer burnout and release the people of the Church to take over ministries they're called to do.
"Empowering Laity for the Work of the Church"
Panel Discussion with Sam Garrison, Currell Berry, and Susan Ridgell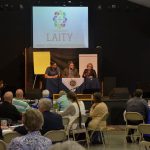 Tying in with Canon Greg Goebel's message of recognizing how church members are already following their call to ministry, the laity panel discussion at Synod 2016 emphasized the great importance of making personal connections and long-term relationships with parishioners, in order that each person has the opportunity to serve in an area of their own passion and calling.
Our three panelists discuss exemplifying healthy volunteer work, the necessity of listening and hospitality, practical ways to encourage connections between parishioners, and paying attention to the rhythms of work and rest.
ADOTS Synod Delegates Meeting and Address from Archbishop Foley Beach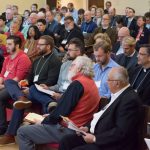 "We must be on guard from becoming just institutionalized Christianity," Archbishop Foley Beach warned in his address to a full sanctuary at Holy Cross Cathedral.
"God has set us up to minister powerfully in our communities, but we're not going to do this if we stay focused just on Sunday worship and what's happening within the four walls of our church. And it's not going to happen if we don't equip and empower our members to be the people of the Lord when they leave their churches on Sunday."
Archbishop Foley affirmed that the diocese is fiscally sound, growing in members and Sunday attendance, and is expanding with additional clergy members and Canons. He also noted that the ACNA almost has more members who were never in the Episcopal Church than those that were, which is also true of ADOTS.
"Yes, the Diocese of the South is in a good place. God has blessed our feeble efforts to serve him, but the mission is clear: to reach our family, our friends, our neighbors, and our co-workers with the Good News of Jesus Christ. And it's not going to happen if it's just us clergy doing it. We've got to change our focus."
Items of note from the Delegates Meeting:
Delegates voted to accept into the Diocese and the Archbishop welcomed Christ the King in Birmingham, AL, Grace Community Church in Brookhaven, GA, and St. Mary of Bethany as a partner parish in Nashville, TN. Archbishop Foley also welcomed a number of new clergy to the diocese since last Synod, including ten new deacons, three priests, and nine clergy members who have transferred in.
Archbishop Foley encourages clergy to be using the new lectionary and Sunday collects, the new ACNA lectionary for everyone for the daily office, as well as using the ADOTS prayer cycle to lift up other diocesan congregations as part of prayers of the people
Archbishop Foley reminds churches to be moving toward ten percent giving to the Diocese, as ADOTS is excited to be doing more with youth and children and supporting a new Canon for Youth Ministry, but more resources are needed
Archbishop Foley announced a new Director of Pastoral Intervention, Rev. Dr. Mark Quay; a new Canon for Spiritual Direction, Rev. Canon Dr. Don Shepson; and a new Dean of Tennessee, Rev. Jack King.
ADOTS is asking all parishes to follow its new financial manual starting January 1, 2017. Many hours were put into the formation of the manual to clarify financial processes for churches, especially the audit process.
Calendar items:
Prayer Conference 2017 with Judith MacNutt: March 10-11, 2017, Loganville, GA.
Holy Land Study Tour with Archbishop Foley & Allison Beach: May 23 – June 5, 2017.
ACNA Provincial Assembly: June 26-30, 2017, Wheaton, IL. Archbishop Foley very much encourages laity and youth groups to attend this time of teaching, fellowship, and worship.