ADOTS 2018 Mission Matters Conference & Synod
"Ever Ancient, Ever New: The Allure of Liturgy for a New Generation"
---
---
Winfield Bevins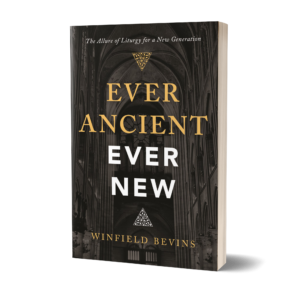 ---
---
Speaker Profile
the Rev. Dr. Winfield Bevins is the Director of Church Planting at Asbury Theological Seminary in Wilmore, Kentucky. He also directs Asbury's Anglican Formation program. As a seasoned practitioner, he has helped plant several churches and has used his experience to train leaders from around the world. He is the author of several books including his forthcoming book Ever Ancient Ever New: The Allure of Liturgy for a New Generation (Zondervan, 2018). As an author, one of his passions is the intersection of spiritual formation and mission. He and his wife Kay, have three school aged children and live in the Bluegrass state of Kentucky.
---
November 1-3, 2018 at Holy Cross Cathedral, Loganville, Georgia
---
Thursday, November 1
Friday, November 2
Lay Ministry Gathering
Clergy Gathering
Synod Business Meeting
Worship and Celebration
Dinner Under the Stars
Saturday, November 3
Morning Prayer
Ever Ancient, Ever New: Winfield Bevins
Lunch
Workshops
$119, includes dinner and lunch Or
$99, volunteer 1-3 hours, includes dinner and lunch
---
---
Workshops on:
Liturgy and Worship
Lectio Divina
Parish Finances
Church Planting
Ministry to Immigrants and Refugees
Psalm Chant
Classic Christian Thought for High Schoolers
Youth Ministry
Children's Catechesis
Young Adults and Liturgy
Church Websites
Ministry of the Verger
Prayer Ministry
Mental Health
Church Communications
Mission Trips
Late registration fee begins October 15, 2018.
---
---